How can you design a system?
Click the

+ Panel button on the top left next to the design panel.




Draw the panels on the roof by clicking and dragging the pointer on the imagery.




You can create multiple panel groups by clicking the + Panel button and drawing more panels.
How to change your design parameters?
In the Design panel, you can:
Change the panel.

Update the azimuth or slope of each panel group

Override the system efficiency (%); and

Add the electricity price ($/kWh).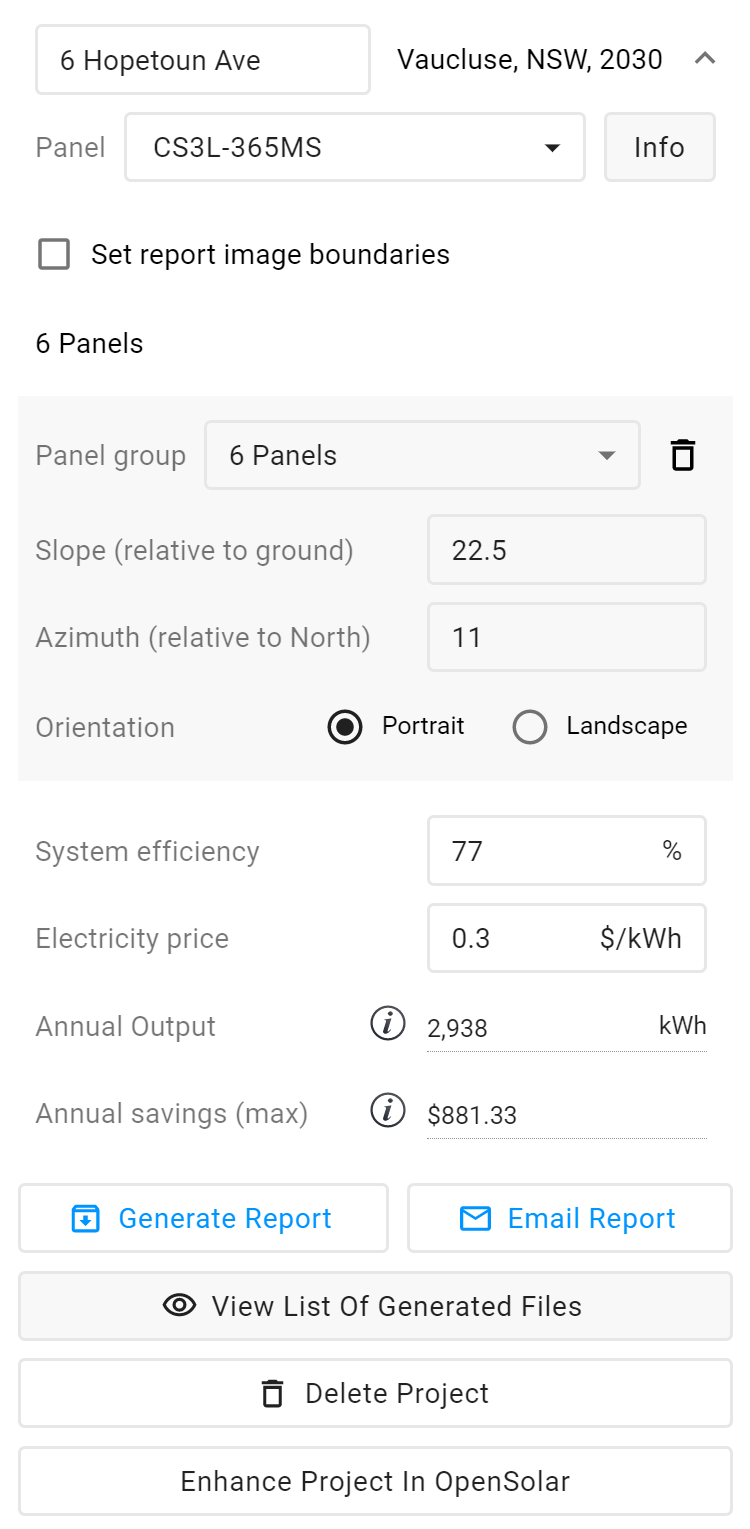 All of these would affect the calculation of Annual Output and Annual Savings.
Important Reminders:
Annual Output is calculated using the PV Watts calculator.

Annual Savings is based on 100% self-consumption

OpenSolar Lite automatically saves the changes to the project.
How to change the imagery?
To change the imagery:
You can choose "Imagery Type" from the dropdown menu




You can also change the type to Google Roadmap to help point to the correct project address before starting the design.



When using Nearmap imagery, you can click the timestamp dropdown to switch to a different variation of the Nearmap Vertical image.



How to delete a project?
You can Delete the project by clicking on Delete Project.